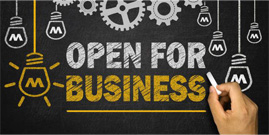 Well as the article title describes, our website is officially launched, while there is still a lot coming and needing to be added to the website over the coming months, we are now able to take orders directly over the website and with this take the opportunity to introduce our business and what is in the works over the coming months.
At the core the business will be focused around products that help monitor engine vitals, such as auto gauges & their accessories, wideband products etc. As we grow, if we find any holes in the market for particular products that we think we can offer better alternatives at competitive prices, then we will do so.
We have partnered up with one of China's largest and in our opinion best quality auto gauge manufactures. They produce the multi gauge system we sell, along with the other range of gauges we having coming over the next couple of months. After testing a few different factories gauge products we found these guys to produce the best quality gauges, but most importantly, they didn't use cheap nasty sensors either. Unlike a lot of factories in China who don't really specialize in one product range and produce a range of different items not even related to the automotive industry, this factory is solely dedicated to auto gauge production and take pride in making quality, reliable & accurate gauges. 
We have also become an official 14point7 reseller, for those that don't know of 14point7, it's a company founded in Canada that has been producing unique and extremely high quality wideband solutions for many years. They are well known in the Megasquirt ECU community and we have known about them for quite some time as well. We have started off stocking their Spartan 2 wideband controllers which can be bought as a standalone wideband without gauge, or can be connected to our multi gauge systems or the range of 52mm and 60mm air fuel gauges on offer. Apart from being extremely high quality wideband solutions, they are also very cost effective when compared to the larger names. We are extremely proud to be official resellers for 14point7.
In the coming months we will be adding up ranges of 52mm, 60mm & 85mm gauges, some of the gauge ranges will be custom designs, there will be standalone gauges with sensors, and we will also have a selection of daisy chain gauges that can be used with our multi gauge base pack.
Another of our main aims is to offer a range of gauges that meet a certain level of quality, but without the very high price tag applied to some of the big name brand gauges out there. Don't get us wrong we very much respect the big name manufactures out there and what they bring to the industry, but not everyone has $1000 to spend on a cluster of gauges to be able to monitor their engine vitals.
This is where our gauges on offer come in, we know that while price is an important factor, so is the gauges actually being accurate and reliable. What we have aimed for is taking the guess work out for our customers, they can buy our gauges knowing that they are not junk, we have selected a factory that not only makes gauges at an affordable level, but also makes sure they are accurate and reliable and come with high quality sensors.
So in short, we are here to offer good quality products, ones that are reliable & accurate, products that we here would use in our own performance cars, but don't come with excessively high price tags. Quality and reliability can be achieved and given to people at reasonable prices, and that is our main aim and philosophy.