| File | Size | |
| --- | --- | --- |
| JRP-Edge-52mm-Boost-OilWater-Temp-Oil-Press-Manual-2021.pdf | 1.49MB | Manuals |
With how popular our gauge systems are becoming with the 4x4 Diesel crowd, we keep innovating and coming up with product solutions that matter the most to our off road 4x4 following that we have carefully built over the last few years. One of the latest additions to our multi gauge systems was transmission temps, and the feedback on adding that feature was overwhelmingly positive. When we first released the Edge range of 52mm gauges, we only had oil temp in the line-up, and while they can be used in auto transmissions and the only drawback was the gauge said oil temp instead of trans temp, we concluded the market for this type of gauge was big enough to produce a dedicated version intended just for going into the automatic transmissions of customers vehicles.
One of the best ways to protect your automatic transmission from damage or failure is to install an auto trans temp gauge such as these to monitor the temps of the fluid in your gearbox. While optimal transmission temps will vary depending on the vehicle and type / brand of fluid used, most owners of vehicles that have automatic transmissions that are prone to overheating depending on tow loads have a pretty good idea what is normal operating temps and what is getting slightly hot. Having one of these trans temp gauges installed, especially on diesel vehicles that do a lot of heavy towing is one of the best ways to monitor and protect your automatic transmission. You can see when temps are getting a little on the hot side and back off and give the fluid a chance to cool back down again, long before any damage is done to the gearbox or the fluid. Being that transmissions are not cheap to fix, and making sure the fluid in them remains at a decent operating temp is one of the best ways you can care and protect your gearbox, having a trans temp gauge like these where you can monitor temps and set warnings is one of the best investments you can possibly make as a somewhat insurance policy against doing damage.
A lot of our 4x4 customers have automatic transmissions that they like to keep an eye on the temperatures of, so along with our gauges like Boost + EGT, Water temp, these are the perfect companion to those gauges if you want to keep an eye on your auto trans temps as well. If you are not wanting to go for our multi gauge system as you prefer the pillar mount look, our Edge range of 52mm gauges have you covered, we can help you keep an eye on almost every major vital of your off-road or on-road 4x4. We have expanded the Edge range of gauges since we released the first models, you can now find models such as dedicated Diesel boost gauges, unique gauges such as IAT and more. We love our Diesel customer base and will keep innovating going forward to offer more products that make sense for you guys, we have really enjoyed working on and developing products for this customer base.
Below you can find a ton of information on our JRP Edge 52mm digital transmission temp gauges, a main features breakdown, what is included in the box and for those that really like to know the product they are buying we have a decent detailed features breakdown section where we go over in detail some of the main points that make the JRP Edge range of gauges such an amazing little package. If after reading the below you have any questions, feel free to give the team here a call, email or shoot us a message on Facebook and we will be only too happy to help.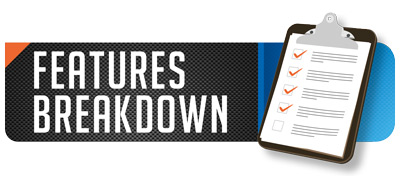 Trans Temp Readout 0c 120c
Numeric & Scale Type Readout Displays
Configurable Warning
Peak Value Recoding
10-Colour Selectable LCD
3 Selectable opening & Closing Ceremonies
3 Outer Scale Display Type Selections
Day & Night Brightness Settings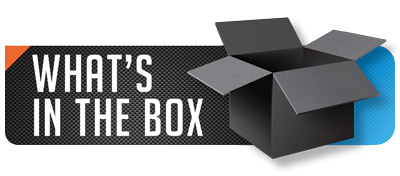 52mm Edge Digital Trans Temp Gauge
2.5M 2-Wire 1/8 NPT Trans Temp Sensor
52mm Gauge Pod
U-Bracket Pillar Mounting Kit
1.5M Power Cable
1M Remote Button Controller
20cm Power Link Cable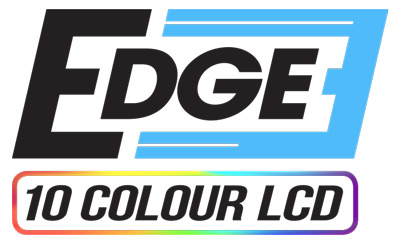 HIGH QUALITY SENSORS
The JRP Edge 52mm digital trans temp gauge comes with a 2-wire fluid temp sensor, these sensors ground using the gauges main ground instead of where the sensor is installed like single wire temp sensors. We have found the 2-wire temperature sensors to be more accurate than the single wire sensors and is why we only use 2-wire sensors with all our gauge products. It's important when monitoring your automatic transmissions temperature that they are conveyed accurately and swiftly, as if they are not just like oil or water temps, serious damage can occur. So when it comes to our temp senders, we don't cheap out and make sure they are up to the job every time for a long time.
We have been in the gauge & wideband business now since 2016 and in that time, we have been devoted to offering accurate and reliable gauge products for the performance car market, and the diesel on-road and off-road customer base. We here at JRP know that customers when buying a gauge are looking not only for a product that looks nice, but they need to be able to rely on the sensors being accurate & reliable. Our mission has always been to supply amazing looking products, but with a strong focus on function and quality sensors without asking customers to pay a fortune. The Edge range of gauges is no different, you can rely on them being tough & accurate with peace of mind you will not be having to replace sensors or the gauges due to poor quality, buy once buy right.
AMAZING LCD DISPLAYS
The crown jewel of the Edge 52mm transmission temp gauge is their amazing VA type LCD panels that were developed just for these gauges. As soon as you see them light up you will know right away these are not your typical LCD gauge, they have an amazing clarity & brightness to them.
The LCD panels used in the JRP Edge range of gauges took over a year in development process, they are a high end VA type panel which allows for superior viewing angles and brightness, the first thing you will notice about the JRP Edge gauges is how they can be viewed quite clearly on both on & off angle viewing, one of the shortfalls of LCD is as you view them off angle their brightness and clarity reduce, the JRP Edge have some of the best off angle viewing of any LCD gauge on the market today.
They have a brightness of 600nit which is also terrific, daytime viewing on some LCD gauges can be a little poor due to lack of brightness, this is not the case with the Edge range of gauges, and they are clear and easy to read in almost any condition. Also having such a large number of selectable display colours means it will be much easier to match factory instrument clusters for those customers who want to maintain a consistent look in their cabin.
High End Build Quality
The Edge range of gauges have a robust design, the body of the gauges are a tough light weight alloy finished in a polished black look which gives them a nice contemporary look which will suit almost any application. These gauges also use a thick single piece scratch proof tempered glass panel in front of the LCD screen which slightly protrudes from the gauge itself for an awesome look that just screams quality. There is nothing worse than gauges that just look cheap, and the last thing the Edge range does is look cheap, they have a modern look which is also supported by quality housing and glass which just gives them that overall feel and look of quality.
SINGLE POWER INSTALL
All of our Edge 52mm digital gauges have the Power Link feature and cable included, this is a simple way to provide power to more than one gauge with just a single link cable running from the primary gauge to any additional gauges. This is to save having to run multiple power looms for each gauge you have installed and reduced the soldering / crimping of power looms down to just the primary gauge itself. For any additional gauges you want to install, it is just a case of running a power link cable from one gauge to the next. It is a pretty simple concept, but definitely makes installing 3 or 4 gauges a much quicker and neater process having the feature be on the gauges.
REMOTE CONTROL
While the gauges themselves have a single button on the gauge body itself which is used for making changes to the gauges settings, such as colour selection, warning values, viewing or clearing peak values, each Edge 52mm transmission temp gauge comes with an external cabled button controller which can be installed somewhere tucked away in the cabin for making changes to the gauges settings after installation without having to remove the gauge from its housing to make the changes. Just simply connect our little button controller to the gauge and install somewhere easy to access, be it hidden away, or you can install it into your dash for the race look. Updating the gauges warning settings, changing colours, viewing or resetting peak values will no longer be a hassle at all.
WARNINGS & PEAK VALUES
All the Edge range of 52mm gauges have the feature to set warnings on the gauges, it's an important part of any decent gauge solution for users to be able to configure their own warning values, and the Edge 52mm transmission temp gauges have this covered. The gauges have a built in buzzer that will alert your set temperature for a warning has been triggered, and a nice little warning symbol on the gauges screen, so while you are towing if your auto transmissions fluid starts to get hot, the gauges will let you know. Another feature some customers may find useful is peak temperature value recording so that you can check what is the highest reading the gauges have seen under various driving conditions, again these little gauges have this feature as well and is a good way to check after your drive what was the hottest the fluid got in your gearbox on the journey. This peak feature can be helpful to know the towing limits of your transmission.