| File | Size | |
| --- | --- | --- |
| JRP-Edge-52mm-Boost-OilWater-Temp-Oil-Press-Manual-2021.pdf | 1.49MB | Manuals |
Here we have another not so common 52mm gauge solution for our customers, the JRP Edge 52mm IAT gauge is used when people want to know their intake air temperatures on a turbo or supercharged vehicle. These is a couple of names for these gauges, one is IAT which stands for intake air temperature, and other which has popped up over the last couple of years is intercooler air temp, both are valid and now you know what someone is talking about if using either of these two names to refer to these gauges.
As most people with a turbo vehicle know, be it petrol or diesel, the temperatures of the air leaving the intercooler are important to know from a tuning perspective. In petrol vehicles, as the air temps increase coming out of the intercooler heading towards the intake manifold, the higher they get the richer the car will run, and the lower they are the leaner they will run. Along with that there is a point where if they get too hot detonation can become a concern as well. This is why aftermarket ECU's almost always use an IAT sensor connected to them, as the ECU's will be programmed as part of the tuning process to compensate for the varying range of different intake air temperatures you can see in various driving conditions. The ECU will make adjustments to the fuel map depending on what air temps the IAT sensor is reporting back, so it can be important to know what your intercooler air temps are for a number of reasons.
These 52mm intercooler air temp gauges can be a handy way for people to keep an eye on the air temps coming out of their intercooler after the turbo, it's not as common outside of people with aftermarket ECU's to know about these gauges, but they are actually important and it's one of the reasons we decided to produce these models, for those that would like to know the temps coming out of their intercoolers to monitor intake air temps and make sure their intercoolers are working as they should.
People running water to air intercoolers should always run one of these IAT gauges in our opinion, as being there is an electric water pump involved with their intercooler systems, these gauges can help pickup on issues with those systems which can happen from time to time. Such as the pump not priming correctly, air pockets in the system, you will be able to see from a sharp rise in your intercooler air temps that there is an issue with the system and know to address it. There really many reasons why these little IAT gauges can be very handy to have.
Below you can find a bunch more information on our JRP Edge 52mm digital IAT gauges, a main features breakdown, what is included in the box and for those that really like to know the product they are buying we have a decent detailed features breakdown section where we go over in detail some of the main points that make the JRP Edge range of gauges such an amazing little package. If after reading the below you have any questions, feel free to give the team here a call, email or shoot us a message on Facebook and we will be only too happy to help.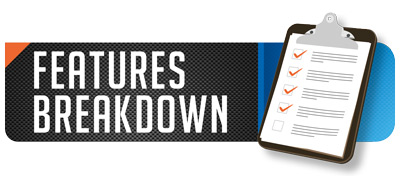 IAT Readout -20c to 150c
Configurable Warning
Peak Value Recoding
10-Colour Selectable LCD
3 Selectable opening & Closing Ceremonies
Three IAT Scale Type Selections
Day & Night Brightness Settings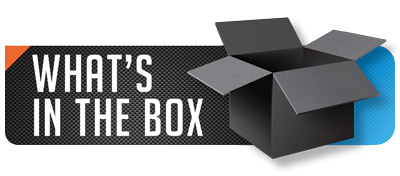 52mm Edge Digital IAT Gauge
52mm Gauge Pod
U-Bracket Pillar Mounting Kit
2-Wire IAT Sensor 3/8 NPT
1.5M Power Cable
1M Remote Button Controller
20cm Power Link Cable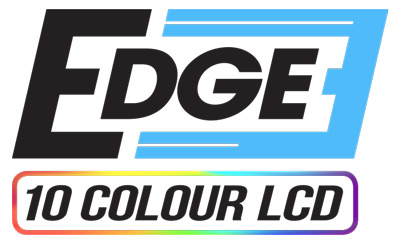 HIGH QUALITY SENSORS
Each of these gauges comes with one of our 3/8NPT thread IAT / Intercooler Air Temp sensors. These sensors have an operating range of -20c to 150c, the melting point of the induction point on the sensors is 250c, so there are no concerns about the heat rating of the sensors. The sensors themselves being an open tip IAT sensor very much like the GM IAT sensors gives and extremely fast response rate to changes in temperatures, with a readout like intercooler air temps, you want the sensor to be fast at responding to changes in intake air temps which our IAT sensors do very well.
We have been in the gauge & wideband business now since 2016 and in that time, we have been devoted to offering accurate and reliable gauge products for the performance car market, and the diesel on-road and off-road customer base. We here at JRP know that customers when buying a gauge are looking not only for a product that looks nice, but they need to be able to rely on the sensors being accurate & reliable. Our mission has always been to supply amazing looking products, but with a strong focus on function and quality sensors without asking customers to pay a fortune. The Edge range of gauges is no different, you can rely on them being tough & accurate with peace of mind you will not be having to replace sensors or the gauges due to poor quality, buy once buy right.
AMAZING LCD DISPLAYS
The crown jewel of the Edge 52mm range of gauges is their amazing VA type LCD panels that were developed just for these gauges. As soon as you see them light up you will know right away these are not your typical LCD gauge, they have an amazing clarity & brightness to them.
The LCD panels used in the JRP Edge range of gauges took over a year in development process, they are a high end VA type panel which allows for superior viewing angles and brightness, the first thing you will notice about the JRP Edge gauges is how they can be viewed quite clearly on both on & off angle viewing, one of the shortfalls of LCD is as you view them off angle their brightness and clarity reduce, the JRP Edge have some of the best off angle viewing of any LCD gauge on the market today.
They have a brightness of 600nit which is also terrific, daytime viewing on some LCD gauges can be a little poor due to lack of brightness, this is not the case with the Edge range of gauges, and they are clear and easy to read in almost any condition. Also having such many selectable display colours means it will be much easier to match factory instrument clusters for those customers who want to maintain a consistent look in their cabin.
 
High End Build Quality
The Edge range of gauges have a robust design, the body of the gauges are a tough light weight alloy finished in a polished black look which gives them a nice contemporary look which will suit almost any application. These gauges also use a thick single piece scratch proof tempered glass panel in front of the LCD screen which slightly protrudes from the gauge itself for an awesome look that just screams quality. There is nothing worse than gauges that just look cheap, and the last thing the Edge range does is look cheap, they have a modern look which is also supported by quality housing and glass which just gives them that overall feel and look of quality.
SINGLE POWER INSTALL
All our Edge 52mm digital gauges have the Power Link feature and cable included, this is a simple way to provide power to more than one gauge with just a single link cable running from the primary gauge to any additional gauges. This is to save having to run multiple power looms for each gauge you have installed and reduced the soldering / crimping of power looms down to just the primary gauge itself. For any additional gauges you want to install, it is just a case of running a power link cable from one gauge to the next. It is a simple concept, but makes installing 3 or 4 gauges a much quicker and neater process having the feature be on the gauges.
REMOTE CONTROL
While the gauges themselves have a single button on the gauge body itself which is used for making changes to the gauge's settings, such as colour selection, warning values, viewing or clearing peak values, each Edge 52mm intercooler air temp gauge comes with an external cabled button controller which can be installed somewhere tucked away in the cabin for making changes to the gauges settings after installation without having to remove the gauge from its housing to make the changes. Just simply connect our little button controller to the gauge and install somewhere easy to access, be it hidden away, or you can install it into your dash for the race look. Updating the gauges warning settings, changing colours, viewing or resetting peak values will no longer be a hassle at all.
WARNINGS & PEAK VALUES
All the Edge range of 52mm gauges have the feature to set warnings on the gauges, it's an important part of any decent gauge solution for users to be able to configure their own warning values, and the Edge 52mm digital air intake temp gauges have this covered. The gauges have a built in buzzer that will alert your set temperature for a warning has been triggered, and a nice little warning symbol on the gauges screen, if your turbo or supercharged vehicle ends up running crazy hot intake temps, the gauges will let you know. Another feature some customers may find useful is peak temperature value recording so that you can check what is the highest reading the gauges have seen under various driving conditions, again these little gauges have this feature as well.